1. How long can my bio be?
Keep your bio short and sweet. It should be a maximum 200 characters.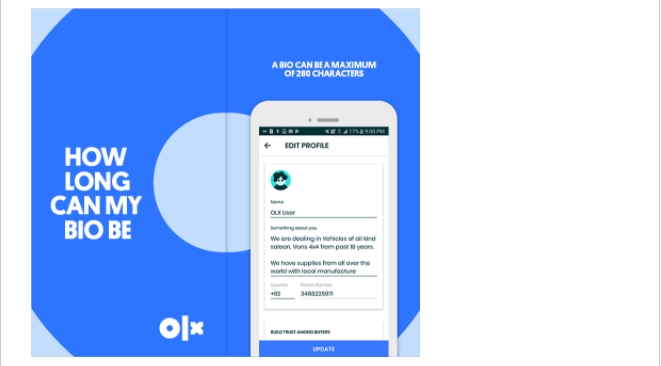 2. How often can I edit my profile?
You can edit your bio or About Me section as often as you like. Simply go to
App: Go to My Account → Edit your Profile
Web: Go to Menu → My Profile → Edit Profile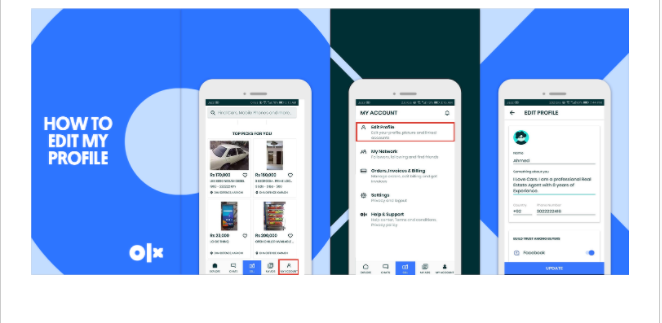 3. How do I add a picture to my profile and can I change it later?
At the moment Profile pictures cannot be updated by Users. However, you can use your Facebook & Google Login and display their profile picture on OLX.
For further assistance, you may call our helpline 0800-10101 or connect to us via Live Chat.