Be part of the OLX fraternity and where you find any issue with a Seller then please report this to us.

With our new upgrade, we've made it even easier to not only report a dodgy ad but a suspicious profile as well.

To report a profile, all you have to do is:

Tap or click on the report icon (flag) on their profile.
Web: Visit Seller Profile → Report User

App: Visit Seller profile → Top Right 3 Dots → Report User

1. Choose the reason why you're reporting them.
2. Give a description.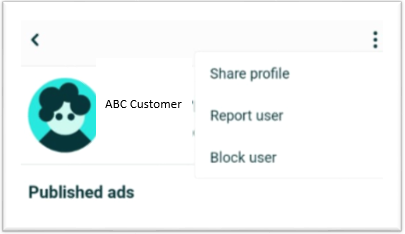 For further assistance, you may call our helpline 0800-10101 or connect to us via Live Chat.