Be part of the OLX fraternity and where you find any content issue in ad then please report this to us.

To report an ad, no problem, OLX has made it snappy & easy for you.

App: You'll find a "REPORT THIS AD" at the bottom of the ad

Web: You'll find under Seller profile "Report this Ad"

Don't forget that you need to be logged in order to report an ad.

A pop-up will appear asking you for a little extra information. Our support team will take your report seriously and follow up accordingly.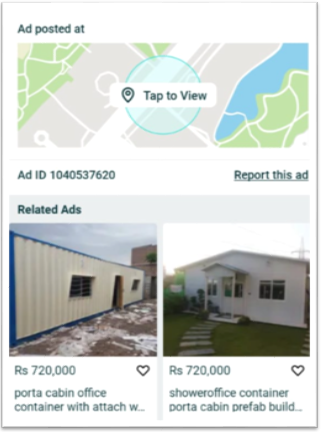 For further assistance, you may call our helpline 0800-10101 or connect to us via Live Chat.